Edward 3 Seat KS007-3
Hotline: 0086-13510313799
Tel:0086-755-82875007
Description:The Edward Sofa Series is a modern reinterpretation of a mid century modern classic. The Edward 3 seat, designed by Carlo Columbo, combines tradition with modern shapes for absolute comfort. With Wooden structure with multi-density foam polyurethane, fully leather upholstered and Stainless steel basement, Edward 3 seat Sofa delivers casual modern comfort to any home and is especially well suited to today's more expansive interiors.
Edward 3 Seat KS007-3
Product Parameters:
Item: KS007-3
Dimensions(cm): 200(W)*74(D)*68(H)
Designer:

Carlo Colombo

Colors available: Black, Brown, White
Lead time: 15~25 days

Inquiry Now:

yadeaweb@gmail.com
Product Description:

---
1. The Edward 3 seat was designed by Carlo Columbo.

2. Wooden structure with multi-density foam polyurethane.

3. Edward 3 seat is fully leather upholstered.
4. Stainless steel basement.

5. Yadea use only 100% environmentally friendly materials in all produts.
• Fast delivery.
• Warranty / Guarantee: warranty for 2 years from the date of purchase.
• Good Customer Service.
Yadea's focus on quality does not end at the factory door - they believe that providing clients with exceptional service is just as important as manufacturing furniture. In order to make certain Yadea clients enjoy consistently high quality in all Yadea products, they have set up their own test center which monitors products against criteria that are far more stringent than the statutory standards.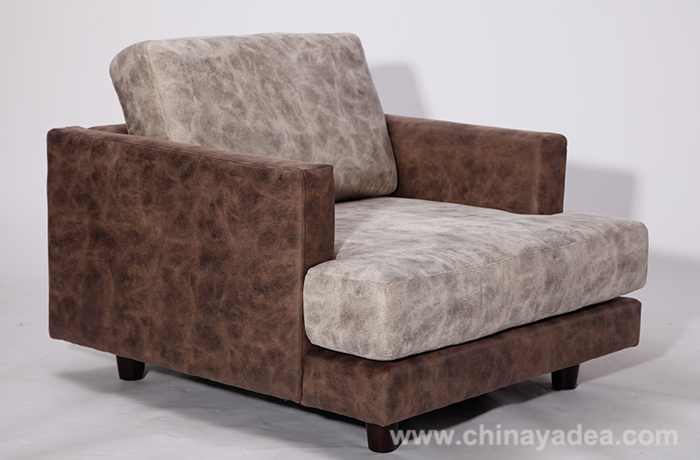 Reference scene pictures:
---
Designer:
---
Born in Carimate in 1967, Carlo Columbo is one of Cappellini's favorite Italian designers; he graduated in Milan in 1993 and immediately started working with this brand designing the Archimede Italian bed and Zigo Zago carpet. In addition to his work as a consultant for Italian furniture brands, Colombo took part in renovating public and private showrooms, offices, restaurants and villas. One of the most recent and interesting projects he worked on is the Hong Kong Louvre Gallery, a space open to highest quality design items. Nowadays, Carlo Colombo works for several brands such as Moroso, Poliform, Varenna, Poltrona Frau and Flou. He also received the "Designer of the Year" award in Tokyo in 2004.
*

Indicated required field
Inquire: Edward 3 Seat KS007-3
*

First Name:

Please fill in your First Name

*

Last Name:

Please fill in your Last Name

Company name:

Please fill in your company name

Telephone number:
Mobile phone number:

Please fill in your telephone number

*

E-mail:

*

Country:
Address:

*

Inquire intention description: