This is a list of furniture of Charles and Ray Eames
Lounge Chair Wood LCW
This chair was made by the Evans Plywood Products company in 1946.
Dining Chair Metal DCM
This is an excellent example of a 1952 DCM with its original black aniline dye.Black aniline dye on wood, chrome finish legs, domes of silence glides.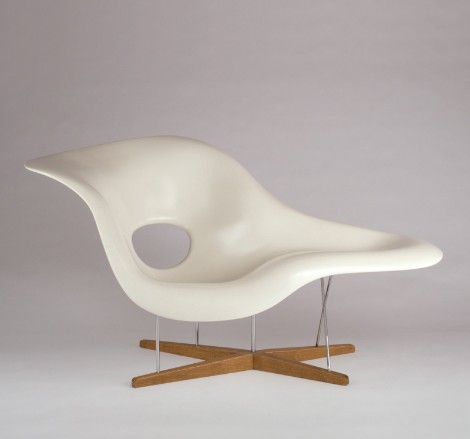 La Chaise
Two bonded fiberglass shells, chromed rod base with natural oak cruciform foot.This La Chaise chair was originally designed in 1948 for the Museum of Modern Art's "International Competition for Low Cost Furniture Design."
Eames Wire-Base Table LTR
A perfect match with the LCWs, this table has a 7/8" thick laminate top, multi-layered veneer edge, and wire base. The multi-layered veneer edge has a 7-ply Baltic birch core; the wire base is poweder coated or zinc plated.

Wire Chair
Time Life Stool
With a nod to the primitive in their shapes, these stools are solid walnut. A seat, a table, a piece of sculpture. This oiled walnut stood is available with three base shapes.

Eames Lounge Chair
Keywords in the article:
furniture of Charles and Ray Eames,Lounge Chair Wood LCW
Information about ""