Replica Vitra Furniture Mariposa Sofa - Barber & Osgerby
The Mariposa Sofa, Designed by Edward Barber & Jay Osgerby, boasts a unique form with repostionable arms and backrest that bring to mind the fluttery creature for which it was named. The unique qualities promise: Comfort is the major feature. It is the first functional-sofa in the Vitra range offering a stepless adjustable back and adjustable armrests.
Thanks to the all around cover and slim armrests the Mariposa-Sofa is comfortable even in small spaces. The armrest cushions and the seat and backrest cushions lie loosly in the cushioned frame construction. Back- and armrest can be moved soundlessly via a joint. The amrests can be moved individually up to 30 ° to the side and backwards.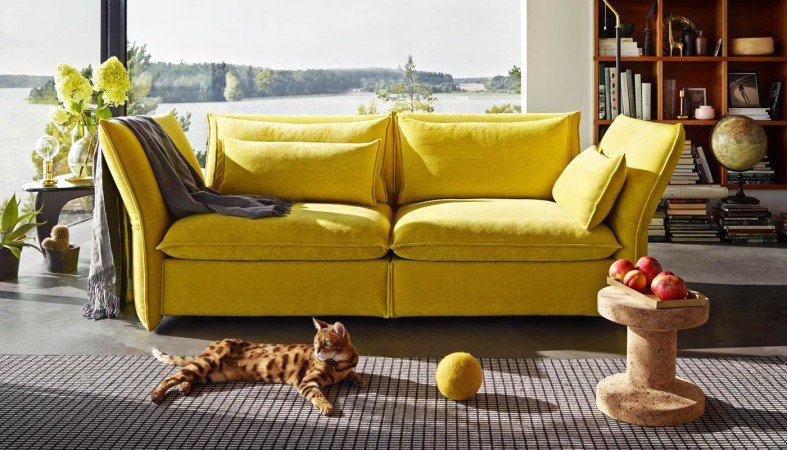 The
Mariposa Sofa
does not openly display its functional features: the slim side and back elements can be individually adjusted – continuously and silently – from an upright position to an outward angle of approximately 30° and back again. The resistance is calibrated in such a way that the supporting panels stay in place when the sitter leans back in a normal manner, but will adjust to the desired angle when intentional pressure is applied. This flexibility allows individual users to determine the position that is most comfortable for them.
Keywords in the article:
The Mariposa Sofa, designed by Edward Barber & Jay Osgerby, is comfortable even in small spaces.
Information about ""