Replica Egg Chair – Interior Icon of the 20th Century
A true classic and perhaps one of the most recognizable designer furniture piece of the 20th century, the Replica Egg Chair is a must have. Designed by Arne Jacobsen in 1958 for executive lobby and reception areas, the Replica Egg Chair has stood the test of time and complements any modern home.We at China Yadea supply a variety of replica Egg Chair, all constructed with fiberglass outer shells and polyurethane foam. The Replica Egg Chair curved and rounded form conveys a distinct sense of relaxation and peace.

Our reproduction Egg Chair will bring sophistication and complement any room in your home or office. Contemporary by design, your guests will be impressed and overwhelmed with your daring choice. Equally at home in the sitting room or study, this magnificent armchair has a matching stool, and both are available in aniline leather or a cashmere/wool blend, and with or without piping.

A number of manufacturers and retailers sell replicas on the internet. These are good quality replicas that correspond closely with both the looks and the specifications of the original pieces. As a result, no one other than an expert in these matters will ever be able to tell the difference.

Our Yadea will tell about the Replica Egg Chair difference. Please see the products details.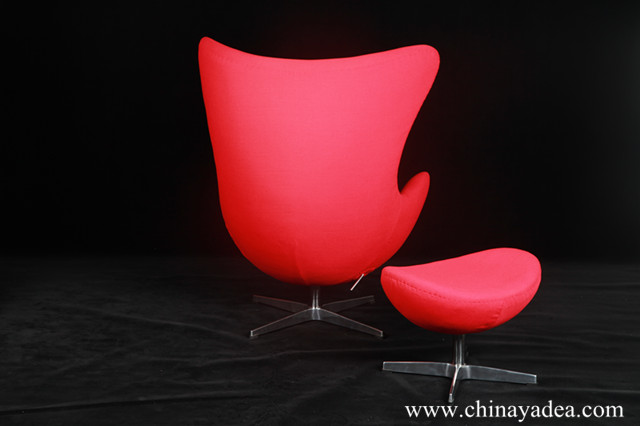 Keywords in the article:
Replica Egg Chair,reproduction Egg Chair,designer furniture,red fabric Egg Chair
Information about ""