Lounge Chair – Eames
Lounge Chair was designed by Charles and Ray Eames, the Eames Lounge Chair is the pinnacle of this mid-century wave of modern chairs. It was constructed in 1956 with a plywood frame and leather cushioning but now comes in the color, leather grade and base style of your choice.

This museum piece is typically coupled with the ottoman and would look fantastic on a shaggy area rug in a super sleek living room surrounded by fun vintage accents.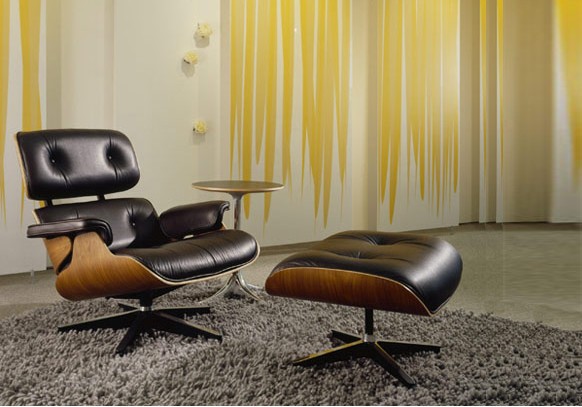 Keywords in the article:
Lounge Chair – Eames
Information about ""