Eternal Design Arne Jacobsen Drop Chair
The drop chair was designed by famous Danish designer Arne Jacobsen, and also as part of his masterpiece, the drop chair was original produced with the swan chair and the egg chair, the drop is a small chair with a big personality, the design of the back combines a warm embrace with freedom of movement, resulting in a surprising level of comfort. As fresh and vibrant as a new design but with a rare heritage, the drop comes with an unmistakable personality that is far greater than its simplicity suggests, the attention to detail and unique design create a bold statement that makes the drop as relevant today as it was 50 years ago. The chair will blend elegantly into a wide variety of settings as great example of furniture design that is able to elevate an entire room by its more presence and beauty.
Now more and more people pursue classic and fashion designs, but the price is usually high for the original company design, so replicas is a good option for them, Yadea Furniture has focused in classic furniture field for years, our drop chair stays true to Arne Jacobsen's original, featuring the same shape and design, we're updated the chair, so it now comes available in genuine leather and cashmere and colors of red, black, white, tan, etc. This leather drop chair serves multi-functional purposes as a piece of modern artwork and as a seat, place it in the corner of your study or bedroom and enjoy the wonders of this beautiful classic. For more replica products, please feel free to refer to our website www.chinayadea.com.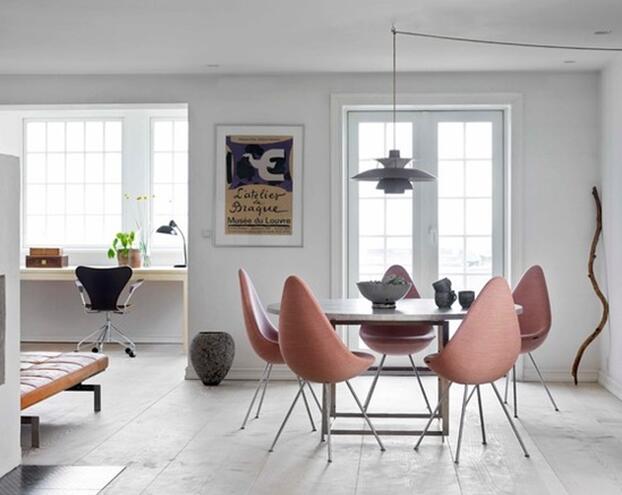 Keywords in the article:
Drop chair designed Arne Jacobsen,leather drop chair, drop chair replica, fabric drop chair
Information about ""