Barcelona Three Seat Sofa
The Barcelona three seat sofa suitable for your whole family ,think that you ,your wife or husband and your kids are sit down on the sofa watching movie ,that's a cozy time ,you will like it .
Barcelona three seat sofa by Luwig Mies van der rohe. Ludwig Mies van der Rohe, along with Walter Gropius and Le Corbusier, is widely regarded as one of the pioneering masters of modern architecture. Mies, like many of his post World War I contemporaries, sought to establish a new architectural style that could represent modern times just as Classical and Gothic did for their own eras. He created an influential 20th century architectural style, stated with extreme clarity and simplicity.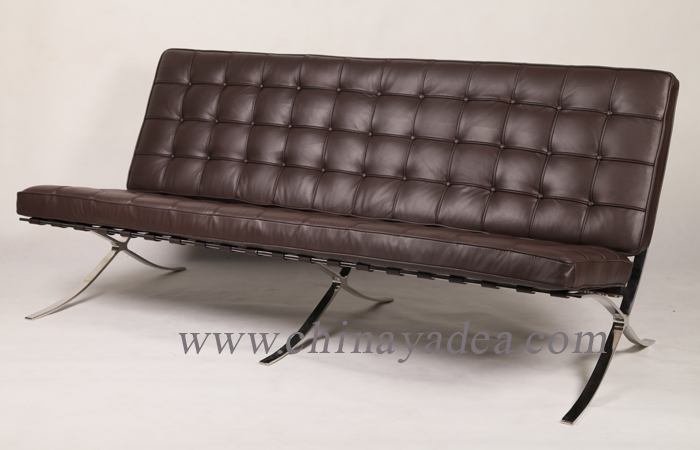 Information about the Barcelona three seat sofa:
-Solid stainless steel 3cm wide flat steel frame.
-Frame thickness 10mm or 12mm for chioce.
-Full grain certified Italian leather; full compliant with UK and EU standards, and top quality workmanship.
-color: many colors available;
-High density foam cushions upholstered by short double-layer.
-leather belts with buttons attached to the frame.
Keywords in the article:
Barcelona three seat sofa,Ludwig Mies van der Rohe